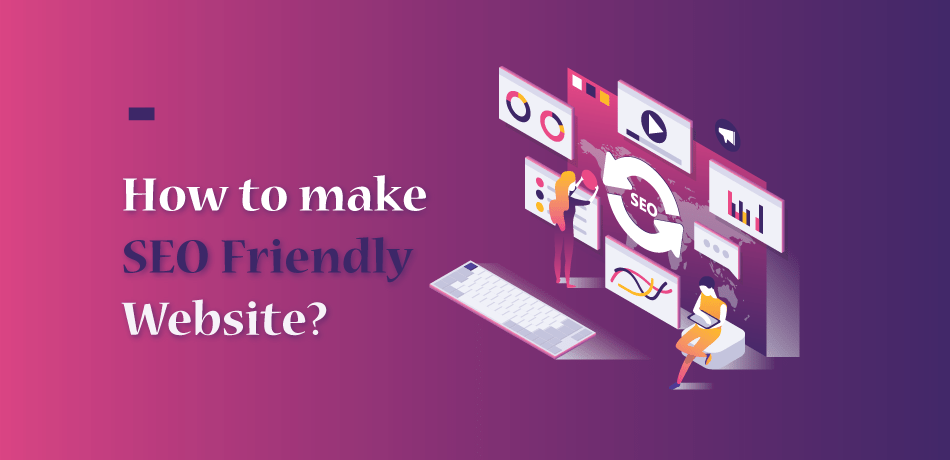 Read Time
6
min
Are you planning to make a website?
In this digital era that we are living in, it is not very easy to build a website as there are so many developers out there who claim themselves to be the best, but are they actually what you want? The first thing is to decide is what is actually needed from the website. A good developer should be able to identify your needs and build a product for you accordingly. It is just like a physical construction that is done by mason but here the difference is that this is also a construction but it is done by technical developers. There are a few things that need to be considered both before making and while making a website. Let's see those:
Before making a website
1) Product/Service offered: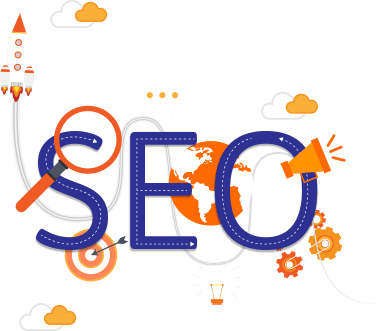 A clear vision is required before you plan to create a website. They are a mix of very simple questions like:
▪️ What is for offer?
▪️ What is your level of expertise in the product or service that is for offer?
▪️ Who is the targeted customer?
▪️ Where do you want to offer your services?
▪️ What are the legal obligations and what are the remedies? And a few more.
This is to just get a clearer view and get the plan of action ready so that the developer and the client are on the same page.
2) Research:
What is the level of research about the product or service done before they are going to be offered. The areas where the service provider is an expert, that area should be highlighted first. Similarly, when we talk about product the fast-moving and profit earning are the best ones to be promoted. They should be initially promoted for sale.
3) Authenticity:
Content and information that is being provided to the viewer or the audience should be unique and authentic. A reference check can benefit the information in getting better.
4) Competitor:
Both the digital and physical competitors have to be recognized before a startup. This is to give a better view of the level of competition and the challenges that will be faced during the tenure of business operations.
5) Keywords research:
Now let's visit a website developer and take help to look at the keywords that are directly related to your service provision. Selecting the right keywords is a very important assignment as the traffic of your website is directly related to it.
While making a website
1) Content:
It is very important and is based on the basic information provided by the client. Targeted Keywords should be integrated into the content that the developer is making. Right keywords at the right page helps the viewers to get exactly what they are searching for.
2) Keyword stuffing:
Keyword may look simple but it is something that is case sensitive, They are something that is monitored by Google and overstuffing of keywords may result in negative marketing.
3) Plugins:
A good website developer will provide you with a range of plugins that can be integrated into a website to make it more interactive. Some of them are Hotjar, Chatbots, Bret, Fred and others.
4) Layout:
This is the way that is website is designed. Placement of content like text, images, gif, map, infographics, video, comment box have to be placed in the right amount and at the right place to give a better UI (user experience).
5) Loading speed:
Media definitely makes the website look attractive but how much of it should be used? The optimum loading speed should not be more than 2 – 5 seconds. This is under specific testing conditions and not under all conditions.
6) Interactive:
A good creator will make sure that the website engages the user enough so that the holding time is more on the website.
SEO Friendly parameters
Directly relating to traffic that is attracted to the website and ranking of the website on the search engine result pages, here are some of the points of consideration to make an SEO friendly website:
1) Crawling:
These are the google virtual representatives that enter a website to check its relevance. An SEO marketer is well known about these crawlers and their movements and makes sure about the areas of concern in a website. Optimization is done to follow crawling friendly techniques. Optimum knowledge about this is a mandate as insufficient knowledge may lead to negative marking.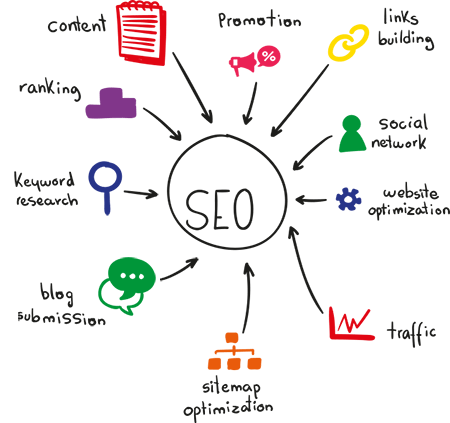 2) Backlinks:
As SEO's main job is to get more traffic on your website.
The most important task is to hunt those websites down that are directly connected to your viewers and place your links over there. This is to provide an alternative source of information to those viewers and gives them an opportunity to visit your website to get more knowledge about their research. Primary focus is to draw the attention of a viewer.
To attract them the main thing that is required is an attractive title and then comes engaging content. This eventually creates an instinct in a viewer's mind to explore more and get educated.
3) Do Follow:
Now there are some websites that have high traffic of relevant viewers but does not allow the crawlers to enter. Getting a backlink from such website does not invest in any good for your website in both aspects of traffic and ranking. A good SEO expert will never waste his and the client's resources targeting these websites as this may only lead to wastage of time and money that is being invested in optimization.
4) Traffic:
They are those people for a website that may bring in business. Depending on the radius of business, these customers may be spread around the vicinity area or even the globe. Today people are very aware and particular about the digital presence and count on it very much for their information. SEO is all about targeting areas where there are more of such traffic or customers that can bring in business. Individually tapping them is old school now, an SEO expert will always focus on places that have a larger chunk of traffic or more movement of the suitable audience. This is a more time-saving technique and results in a higher return on investment.
5) Content optimization:
Catchy titles are always a good thing to attract the customer. The primary focus is to draw their attention. This is what SEO does, they plan the content that have title to generate an urge to explore more. Then comes the text inside the title link. That content should be highly optimized with the usage of keywords, relevant information and a form of engaging content. This is to generate the stay time of the viewer on a website. A larger stay time will result in better ranking and higher ease for the crawlers to recognize your website to be positively raked.
6) Analysis:
This is a step of providing the client with feedback on the existing website. If there is any concern that needs attention, they are highlighted and the remedies to resolve them is also provided. SEO experts are mostly equipped well enough to handle such issues so they are the best one to be engaged in doing the same. Help of the original website developer or a new developer can also be taken for changing the website to make it SEO friendly but this will result in a re-analysis of the website. To save time it is always better to engage the SEO expert for the rectification of errors.
7) Layout optimization:
There is a specific set of checks that are set to rank a website to be a good website. Some of the negative things that are present on a website are frames, flashers and others. CSS is a certification that is provided by a developer for the website that has been created by them. If there is a CSS certification missing then either the developer has not got your intellectual property certified or you are not made aware of the same.
Get a website made and get it optimized to generate business. Higher ranking means higher business. Things are going virtual today as you have many competitors out there that have already engaged themselves with SEO experts to get an SEO friendly website. Hope this article provided you with the information that you require. Keep updated for more such tech updates.