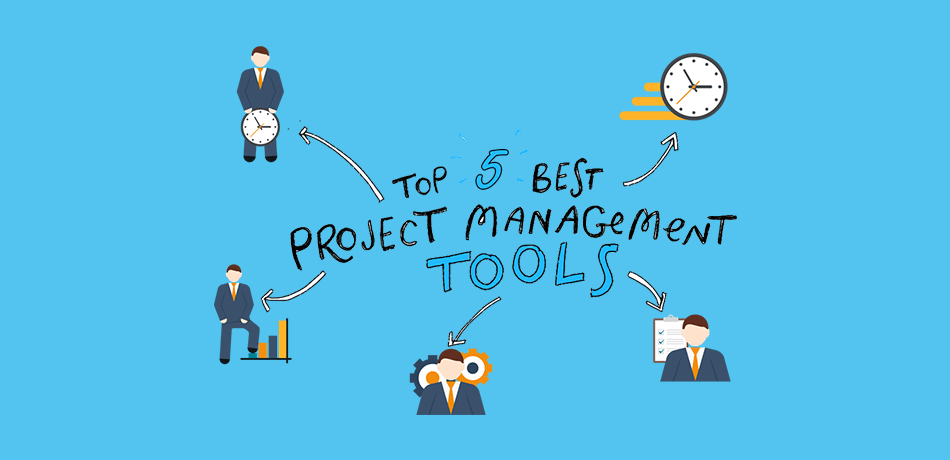 Read Time
5
min
Since the time of invention of Computers, different type of tools and software programs have been developed to make our work and life effortless, similarly certain project management tools have been developed over the time for making the work of project manager trouble free and unchallenging. Project management software or tools helps a project manager and his team to complete client requirements and manage time, budget, and the scope constraints. Let us understand why there is an immediate need for these project management software programs
Importance of Project Management Software
1) Time and Cost Management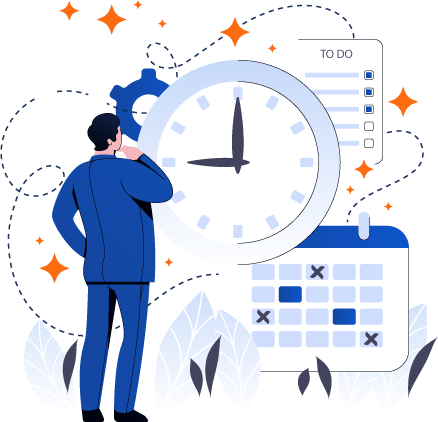 Every computer software is designed to make the flow of work efficient and less hectic, therefore project management software helps a project manager to keep a track of task completion on time and cost involved at every stage, this feature makes the overall estimation of the project easy.
2) Scheduling and Reporting
Despite the fact that this feature is extremely important, every project management software has this feature, this allows a project manager to set schedules on task, create the timelines and report the progress of the work to the client and the team, many kinds of reports and even customizable reports will have a definite advantage.
3) Team cooperation
Project management software have this unique feature where it allows any number of team members to communicate and hold a work-related discussion within the team, this feature allows the members of team to create and share a document, provides alerts and notifications and even private messaging between the team members on important issues.
4) Management of the Documents
Project management software also provide help in managing the documents, this feature includes safe storage of the documents, the ability of attaching documents to the tasks, to write notes or comments for the particular document and to even organize these documents into different folders.
5) Provides Learning Materials
Adequate learning materials are provided in project management software which help the team members at every step, regardless of the level of computer proficiency these materials are always helpful and handy to use, this feature caters to every user associated with the software, this keeps the ground running and helps the team to complete the task in no time.
Having said that, a lot of software programs are available in market and can be bought online as well, with such number of options, choosing the right tool for your business could become difficult and confusing and at times people might not know where to begin. In this article we have given the top 5 project management tools and software which contain the aforementioned features and can be a game changer for your business.
A) Zoho Projects
Zoho projects, this project management software is equipped with all the standard features that you could expect for the smooth project management, the software is used by teams, big or small businesses and across every other industry to get work done efficiently. It helps them to plan the projects, keep a track on resources, collaborate with the clients, and stay updated.

PROS
1) Provides ample communication features
2) Easy to set up and use
3) Keeps track of Time
4) Provides 24/7 support
CONS
1) Resource data is displayed in an unusual way.
2) Usually not recommended for large teams.
Price- $25.00/month
B) Wrike
if you don't have hours to devote and learn or time for setting up a complex project management tool, Wrike will be the best available option for you, Standard project management features like Gantt charts, useful dashboards, and a comprehensive reporting suite are well built in this software, running on a small- to medium-sized project can be done quickly.

PROS
1) well-ordered interface
2) Quick and easy setup
3) Instinctive to use
4) Manage projects of ongoing work
CONS
1) Does not provide customizable templates
2) Difficult to keep track of time
Price- $9.80/month/user
C) Trello
This project management software is best suited for getting started, Trello is one the most user friendly and popular software used for project management, Trello is designed for teams of all sizes, the software is able to include images and attached files, hyperlinks, custom dropdowns, due dates, and plenty more.
PROS
1) Comes with customizable templates
2) Provides E- mail facility
3) Smooth and Clean Interface
4) Requires little or no training
CONS
1) cannot assign an approximate time to complete a project
2) No messaging function but only Comments.
Price-$9.99/month/user
D) Celoxis
Celoxis is an all-in-one project management & collaboration solution. It helps in managing the projects, tasks, resources, timesheets, expenses, issues, and much more from one place and removes the hassle of jumping through multiple tools. Celoxis has everything that you need to plan and manage diverse projects and resources.
PROS
1) provides resource management tools
2) Provides Income projections.
3) Useful Task Timer
4) Includes billable hours
CONS
1) cannot view or mark attachments
2) No free version is provided by the company
Price- $25.00/month/user
E) Asana
You don't have to waste time shuffling between meetings, email, chat, and spreadsheets to coordinate and manage all of your team's work. Asana schedules everything from company objectives to routine tasks in one place so teams are clear about priorities and responsibilities, and you can monitor progress in real-time to keep projects on track.
PROS
1) Visually engaging and easy to keep track of projects
2) Ability to share documents with team members
3) Easy management of the Budget
4) Tracking the errors are easy
CONS
1) Less options to integrate time tracking
2) Complex user interface.
Price- $9.99/month/user
Wind-up
Hope you have enjoyed reading this article and gained necessary information about the importance and usage of the project management tools, tools are designed to make the work flow smooth and stress free, similarly we at Appwrk IT Solutions, work together as a team and turn your idea into business and provide the relevant services related to it, Reach out to us for any queries.