We provide full-time services around the clock to ensure your long-lasting competitive performance.
In the scrum-based model, the project progresses in a series of sprints which is timeboxed to two weeks or a month. Our experienced team follows an agile methodology to manage a project. They know the best way to solve the problem presented to them. The team member sits together to create a sprint backlog - the task list and take responsibility for coding, testing, and integration of each and every functionality to be deployed in the product or system.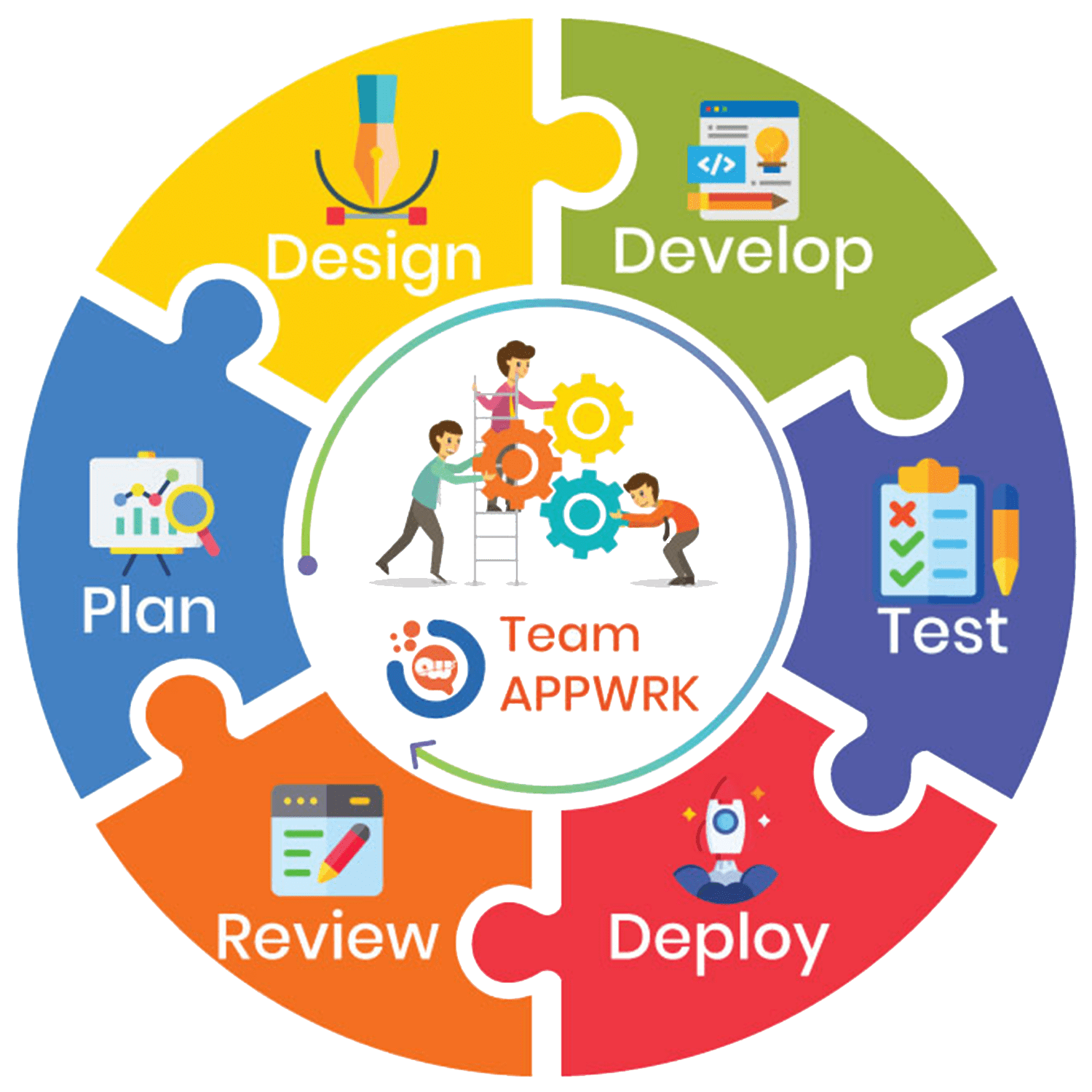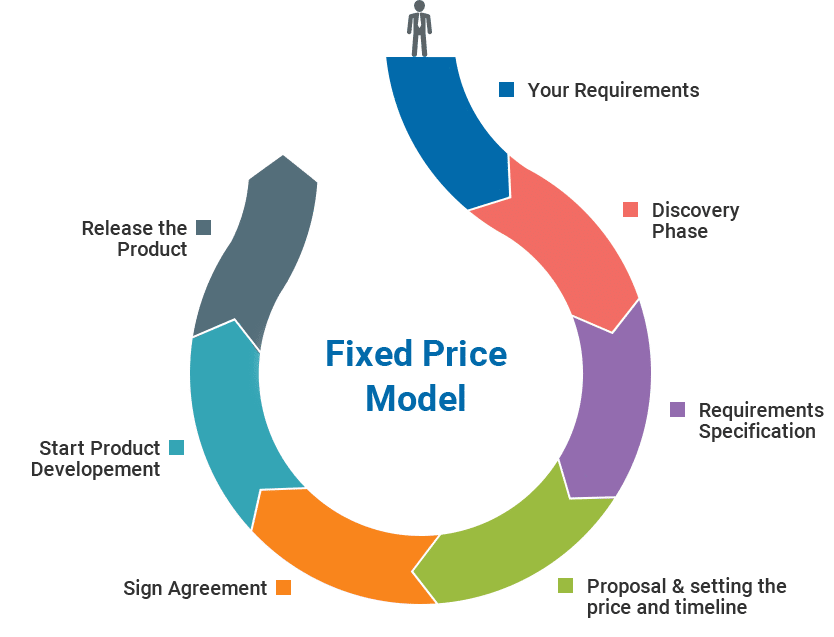 The fixed price model is ideal for the projects that have clearly defined requirements and scope. It's safe for both service providers and customers as well because it's risk-free as the total cost and timeline are determined before the project starts. The budget, delivery time, goals, and achievements are defined prior. Our fixed price model is ideal for all kinds of projects regardless of its size if the requirements are pre-defined. Here are key features of this model:
The hourly price model is perfect for projects which do not have a clearly defined scope, requirements or changes are expected in any phase of project development. The cost estimation depends on the time spent and resources used per model. You need to pay on an hourly basis and you have the flexibility to change the project requirements in the ongoing project with the changing market trend. Here are the main characteristics of this model project.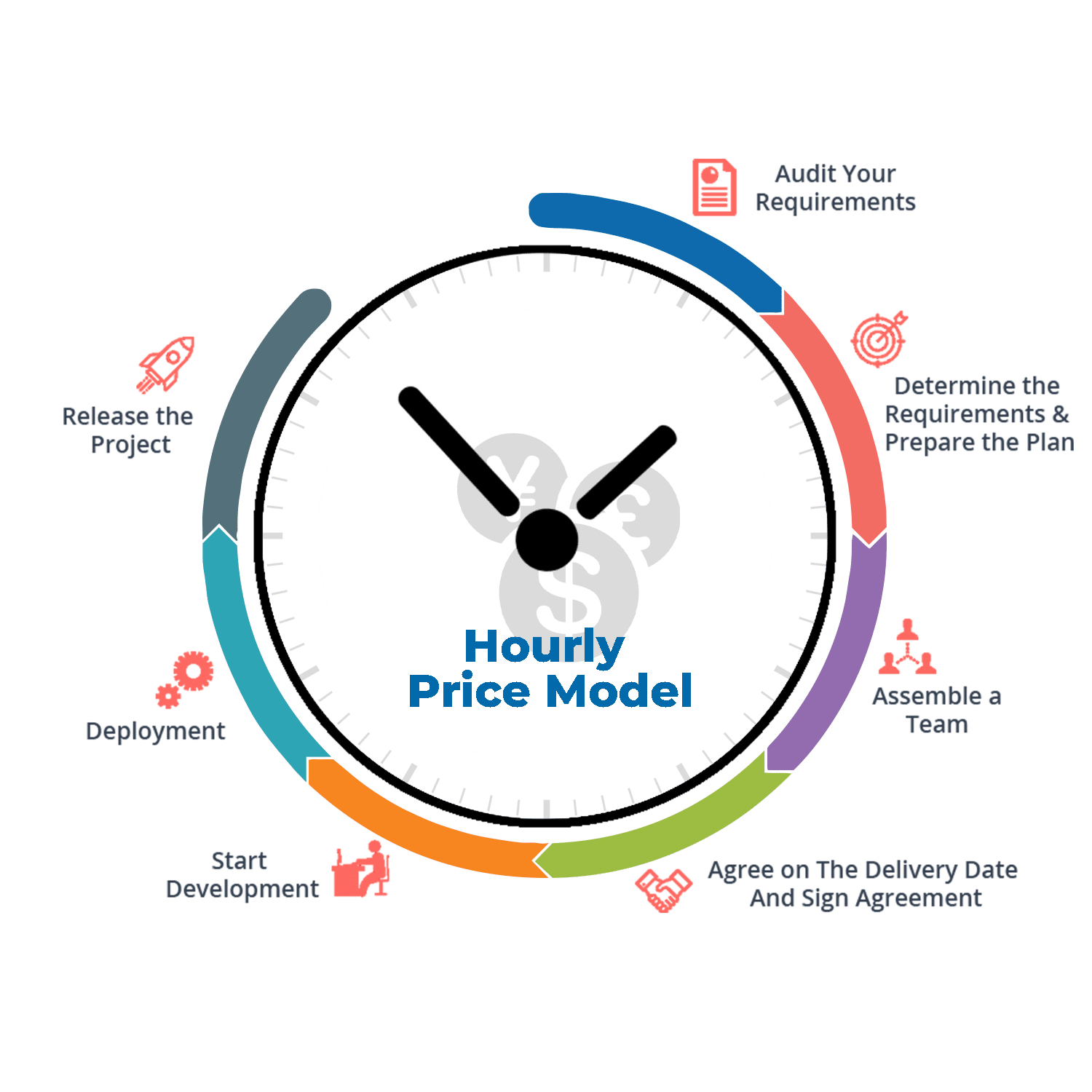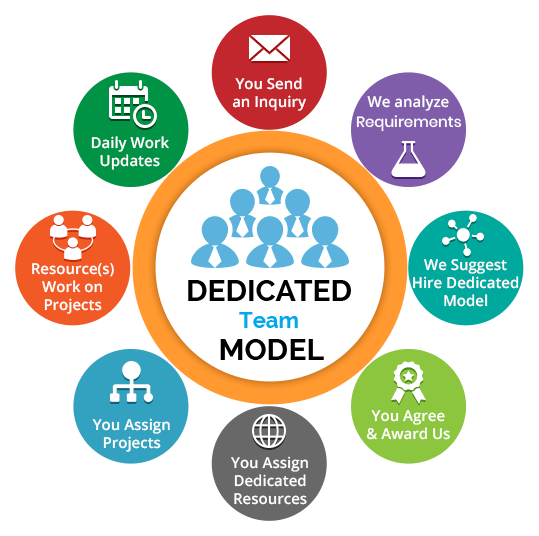 The dedicated hiring model is ideal for long term projects and requires offshore services. The client owns the full control over the project team and resources involved. We offer highly skilled performers and technical resources, depending upon your requirements. This model reduces your project cost as you need to pay for the hired team only via a fixed or hourly model. Here are the main characteristics of this model project:
HAVE A
PROJECT

IN MIND? WE'D LOVE TO MAKE YOUR IDEAS INTO

REALITY.