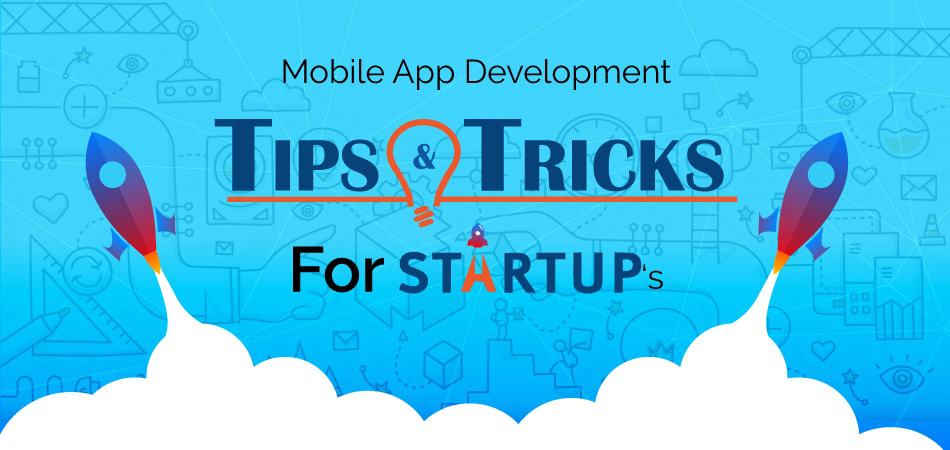 Read Time
2
min
The day-by-day rising popularity of smartphones, easy access to the internet, and mobile-friendly algorithms of Google has left no option for the businesses but to leverage this opportunity of incorporating a strong presence over mobile phones for realizing the digital advantage. However, the competition in the mobile app development space is outrageous because there are millions of applications available for users to download on android and iOS devices, both.
Having a unique identity and great engagement is the only way to survive and spread in this crowd. Today in this blog, we shall share some tips and tricks that can help your startup to develop an outstanding app that magnets more activity for your business.
1. Simple and Interactive UI/UX : Clean and interactive UI/UX (User Interface/User Experience) is vital for your application to effectively connect with the audience. The design should have clarity that allows the users to complete their tasks as soon as possible by rendering the entire process very simple to understand. Unnecessary or irrelevant features should also be eliminated. Vibrant text and balanced contrast can also help to supplement the simple design.
2. Maintain Robust Performance :People relate more with highly performing applications that can process their requests and commands quickly. Waiting for the buffer wheel to stop spinning for the features to load or frequent crashes is not something that your users will appreciate. Poor performance is bad for SEO also. To prevent these things from happening to your application, it is always recommended to opt for a reputable cloud service provider to ensure seamless networking. Some other useful tricks that can help:
Merge CSS & JavaScript files.
Remove HTML comments.
Image compression.
Right indexing
Implementing load balancing techniques.
Data monitoring and management.
3. Put Offline Features: How do you improve the customer-retention for your application? By providing offline features so that they can stay for longer on your app. This will provide an option to them even if they are out of internet data. Some more benefits that can follow:
Accessible in poor connectivity areas.
More user loyalty.
Edge over the competition.
Better engagement.
4. Customer Feedback: Analyzing the feedback and concerns of people making use of your application is simply not enough. Forwarding the requests to the development and quality assurance team to take necessary corrective actions is also crucial so that your application does not lose any of its markets. Providing regular updates is important as such. Some other benefits involved with customer feedbacks are:
Measures customer satisfaction.
Improves your products and service quality.
It creates a better experience.
Builds trust.
5. Analyze the Competition: Studying the competition helps you to identify the USPs of the top leaders in the competition. This analysis can provide you a rough idea as to where your mobile app currently stands. Apart from that, you will also be able to identify the unnecessary features of your mobile application and save your time in trial and error or A/B testing.
Following the aforesaid tips and tricks can provide a boost to your operations and will help you to mark a successful beginning in the world of mobile app development.