hire best & dedicated Remote Developers
Hire professional remote developers who make use of the latest tech stack to build creative websites & applications and help your business multiply. Your time zone and your terms.
All Your
Remote Hiring

Solutions Under One Roof
We provide you with professional remote developers who understand your vision and objectives first before initiating a project. After having a clear roadmap of your future goals, we bring all those relevant technologies, diverse experience, and creativity together to supply you with first-rate services. Whether you are looking for websites, web application software, or mobile applications, we have experts for your every requirement.

Our developers are motivated individuals who put their passion and commitment to ensure the success of every project that enters into the gate of APPWRK IT Solutions. The development team adapts to your operations and extends your workforce just like a joint collaboration effort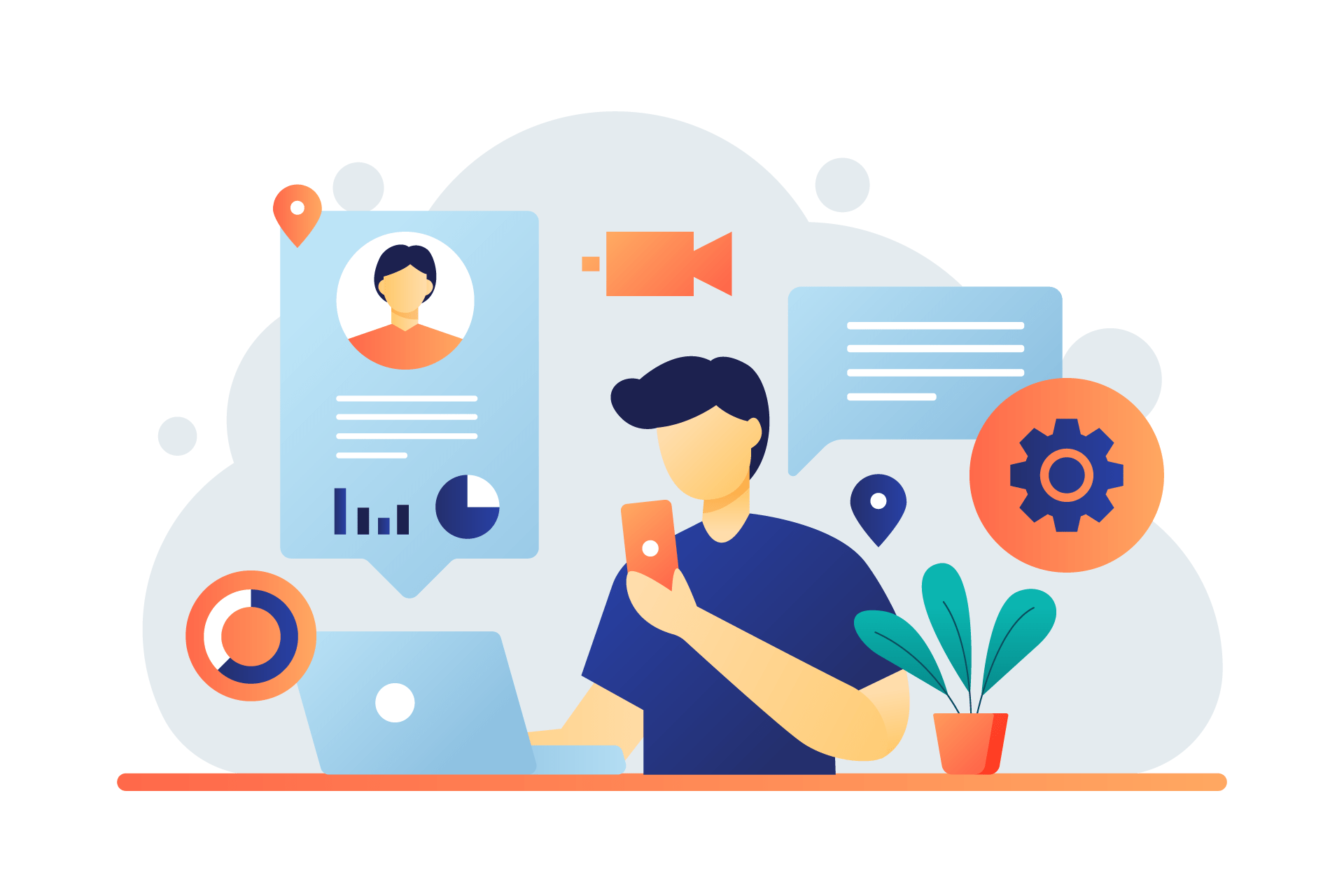 Full Time
Find your next team member.

Contractors
Add bandwidth to your short-term projects.

Remote Hub
Build a co-located engineering hub.

Remote Team
Build a distributed development team.
GROW YOUR DEVELOPMENT TEAM, PRODUCT, & BRAND
Hire talented developers who are always ready to join your team, execute your projects, and strengthen your brand.
Wide Range of
Technologies

&

Skills

to Choose From.
You name the technology and we have it. With more than 40+ members in the house, it has been made sure that all the dynamic requirements for website development, application development, software development, etc. are addressed and successfully fulfilled. All you have to do is follow these 4 simple steps to hire a remote developer for any technology-

Step-1: Share your requirements to us and we shall provide you with the profiles of handpicked developers.

Step-2: Shortlist the developers you believe will suit your business ecosystem or environment.

Step-3: Meet and interview the shortlisted developers with whom you want to work.

Step-4: Select your favorite engagement and hiring model and get started with the project.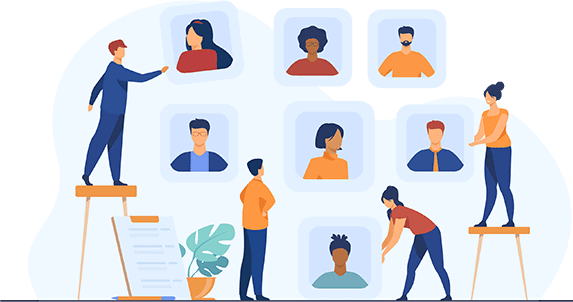 Hire Ruby on Rails Developers
Hire Ruby on Rails developers for development, migration, porting, and consultation projects.

Hire ReactJS/Native Developers
Building high performing apps & websites now made easy with React JS and React Native.

Hire NodeJS Developers
Mobile and web applications are built best with Node JS as a run time environment support.

Hire AngularJS Developers
Angular JS can help in building performance-oriented UI to deliver modern-day applications.

Hire Laravel Developers
Laravel is a customizable & dynamic PHP framework used for building impressive websites or apps.

Hire Reaction Commerce Developers
Lead your brand in eCommerce markets with the true power of Reaction Commerce technology.

Hire Mobile App Development Experts
Access the right approach and strategies to expand on extensively used mobile devices.

Hire PHP Developers
We develop agile, secure, and customized web applications as well as websites using PHP.

Hire Golang Developers
Next-generation enterprise apps and software are built best with Golang development.

Hire Magento Developers
Our Magento development team can build robust and exclusive eCommerce systems.

Hire Blockchain Developers
We can develop a wide array of apps like ledger transactions, digital cash systems, smart contracts, etc. using blockchain technology.

Hire AWS Developers
Our AWS developers can help you get everything from the best-in-class computing service providers.
Hire
Developers

in India to Cherish the Below Listed Benefits
Flexible Hiring Model

Latest Technology

Stronger Connectivity

60% Reduced Development Cost

Higher Retention Rates

No hidden or startup costs

Regular Reporting and Communication

Complete Transparency

Convenient and Easy Hiring

NDA & Confidentiality

Full Management Control

Flexibility in Plan Modification
FAQ's for
Hiring

Developers
HAVE A
PROJECT

IN MIND? WE'D LOVE TO MAKE YOUR IDEAS INTO

REALITY.