Laravel is an open-source PHP framework to create web and mobile application.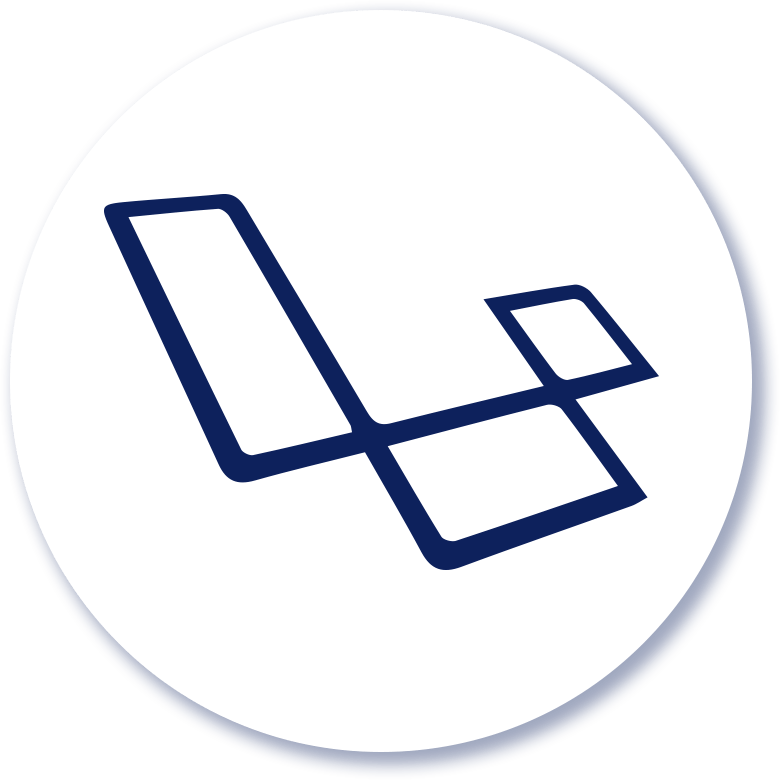 Laravel Development also advances custom web application development by simplifying common web development tasks like session management, routing, authentication, file system management, and unit testing. As an open-source PHP framework, Laravel Development helps you to shrink web application development cost with a line-up of new features – resource classes, automatic package discovery, time-based job attempts, on-demand notifications, and new front end preset options.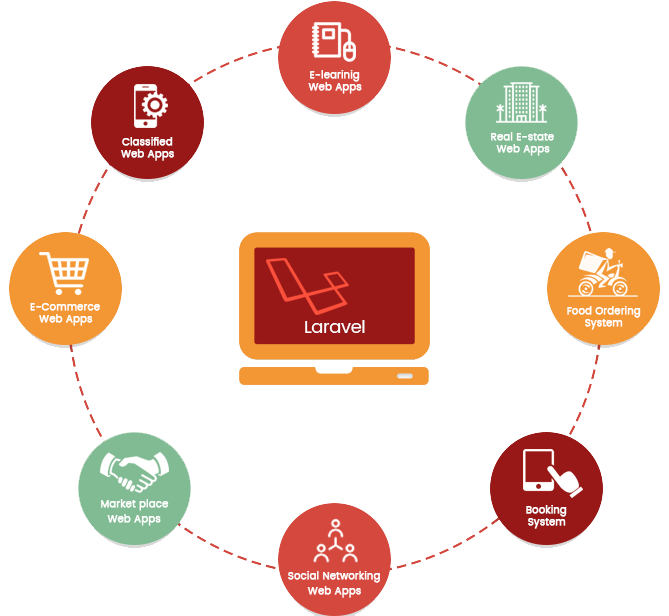 Why choose
Laravel web

Development? Adaptable migration choices, as well as deployment of apps, additionally to the enabling of version, manage for databases turn Laravel quite demanded stand.
Have templates, reliance containers, and a number of other inbuilt specifications.
A modular automatic packaging method to save development cost and time.
Improved unit testing specifications to make timely identification.
Immediate query rebuilding options to permit developers to handle several database objects.
ANGULAR.

JS IS POPULAR

BECAUSE

OF ITS LIMITLESS

FEATURES! Laravel is prominent for its high level of security measures. SQL injection is no more a danger as it's Eloquent ORM prevents that by using PDO Parameter. It also provides CSRF (cross-site request forgery) tokens and protects your files as this make malicious third-party code implementation on your files and codebase totally impossible.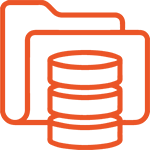 Database Migration is one of the prominent Features of it. Laravel's Bcrypt algorithm for encrypting database passwords makes it an amazing technology as the Developers have no need to replicate the Database for every change made.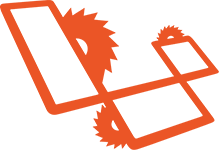 It's another great feature is Blade Templating, it allows Programmers to combine single or multiple Templates with a Data-Model. To make the performance even better, Blade transpires all templates into PHP Cache Code and also enable caching, authentication, sessions, RESTful routing, queuing like repeatable tasks.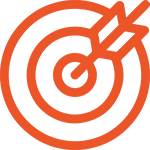 It is written in Object-Oriented PHP. It has a large number of pre-installed and object-oriented libraries, and that makes it the face in the crowd. OOP programming also makes it very secure and its libraries are well-known and it comes with great features like password reset, checking active users, Bcrypt hashing, encryption, and CSRF protection.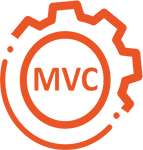 It's MVC (Model-View-Controller) architecture offers a diversification of built-in function to build up an outstanding developmental architecture.
Why
APPWRK

For

Laravel

Development?
Your assurance to save on development costs with sorted processes from Laravel development professionals to be done at competitive prices.
HAVE A
PROJECT

IN MIND? WE'D LOVE TO MAKE YOUR IDEAS INTO

REALITY.